In addition to your product title, you also get to choose the tags you want to be considered for Zazzle site search. These tags play an important role in helping customers find your products in the Zazzle marketplace when they search. We suggest doing some research to identify the 10 best tags for your products.
If you don't consider yourself an expert on tagging and search yet, don't worry! Here are some tips on how you can maximise the potential of your tags and get some eyes on your work:
Do's and Don'ts
Do: Mirror any key terms in your product title that shoppers might use to search for your product and include them in your tags. Keywords that are included in both the title & tags are stronger than keywords found only in the title or the tags.
Example: This product title includes the words "silver" and "glitter." They are also included in the tags.


Do: Add relevant terms as tags to help you show up for more search results.
Example: For a greeting card with the title "Modern Merry Christmas Photo," you could use "Christmas," "Photo," and "Holiday" as power tags in order to show up in searches such as "Christmas Photo Cards" or "Holiday Christmas Cards."


Do: Research what tags to use by performing some Google searches of your own and seeing what tags others are using for similar products.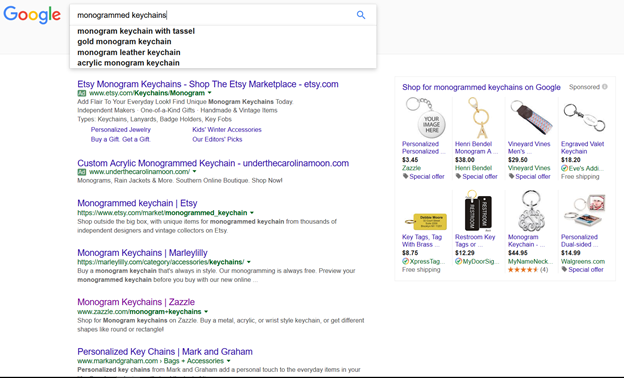 Do: Use keywords or phrases that are descriptive and specific to your design.
Here are some things to think about when deciding which tags and keywords to use for your product:
Subject of the design - flower, dog, sunshine
How did you create your design - photograph, painting, vector, drawing
Topic or theme of the design - retro, funny, political
Primary colours and patterns of the design - red, polka dots, ovals
Any text in the design - "I Love Texas"
Do: Add relevant colours as tags only if they are likely to be a key factor in a shopper's search and decision-making.
Example: Shoppers looking for pink wedding invitations will want to ensure they are only searching through – you guessed it! – pink wedding invitations. Adding the colour "pink" as a tag will help designers who have a pink wedding invitation to offer.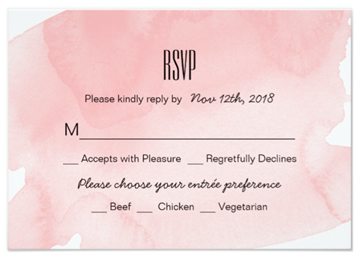 Do: Add quotation marks around any phrases you would like to add as tags so that they do not get chopped up into individual words.
Example: "Pictures with your name" is chopped up below into four individual tags

Do: Double-check your tags before publishing a product to avoid misspellings and mistakes.
Don't: Use tags or keywords that are irrelevant and have nothing to do with your design. This is considered tag spam and can make your designs and products appear in the wrong search results, making customers less likely to find and buy your designs and products.
Example: This product is a mug but has been tagged with "bowl"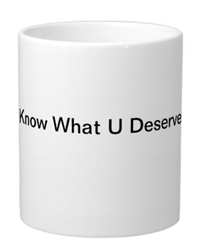 Don't: Use 'custom,' 'personalised,' or other similar keywords for tags that can apply to most of the products in our marketplace. You can still include those words in your product title or description.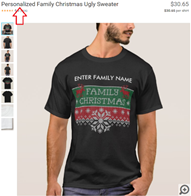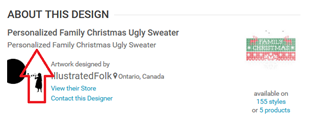 Keywords to avoid in tags: gear, custom, create, gifts, presents, gift idea, products, merchandise, personalize, personalized, personalizable, customize, customized, customizable, custom made, customise, customisable, customised, made to order, make your own, personal, personalised, personalise, personalisable, create your own, design your own
Don't: Add similar keywords in a phrase or jam in keywords as a tag only to influence our search results.
Example: The phrase "Ireland, Ireland souvenir, and Ireland memorabilia" would not improve where your products appear in the search results for "Ireland."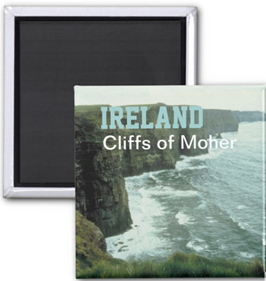 The latest version of our User Agreement took effect on September 25, 2014. As part of this agreement, Zazzle actively reviews sellers that engage in tag spamming, and will take appropriate and serious action. This may lead to seller delisting, or even earnings being revoked. As such, you should ensure that your tags are relevant to your product and design and do not contain any misleading information. Please refer to the User Agreement for more details.
F.A.Q :
How many tags are allowed?
Ten tags are allowed to help your products appear in relevant search results on Zazzle.
How does Zazzle use these tags?
Zazzle uses these tags to help surface your products when customers browse for products using our search bar.