Zazzle uses a DTG (Direct-to-Garment) printing process to produce each shirt.
Classic Printing: No Underbase  (Single Process Printing): Any white used in the design will come across as transparent allowing the colour of the fabric to show through.
Vivid Printing: White Underbase (Double Process Printing): Apparel has an upcharge due to the extra process of printing a base layer of white ink under the design to make it more vibrant.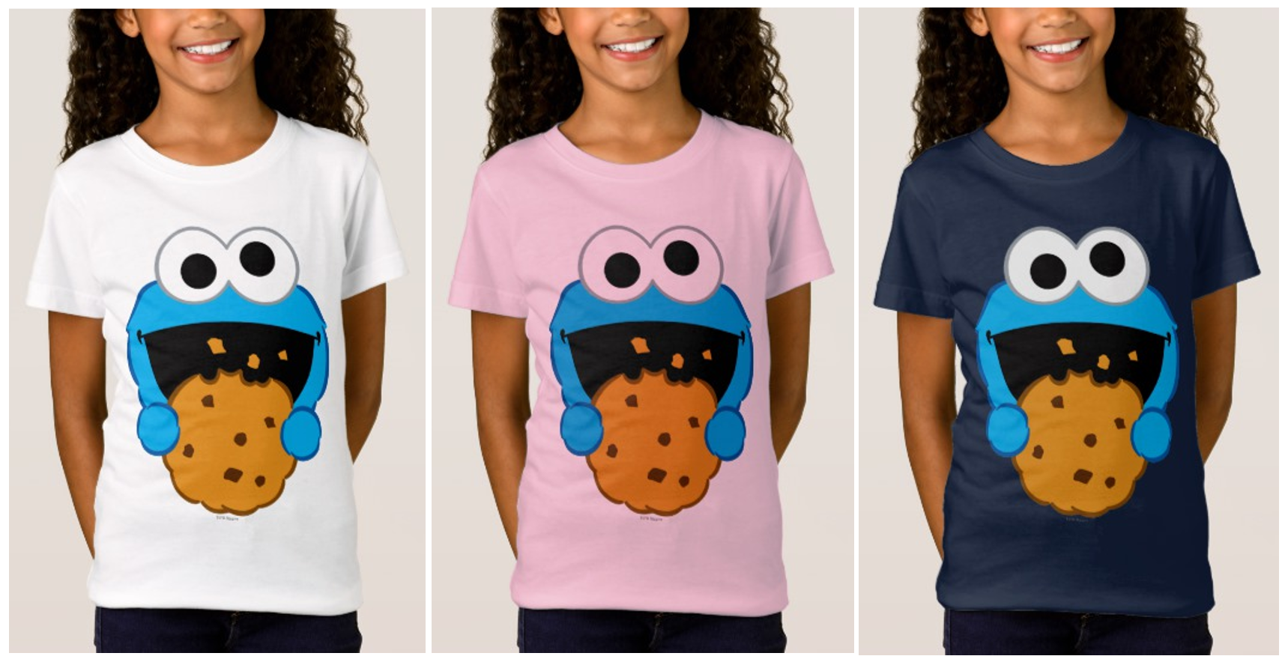 Even though the design is the same in all three shirts, note the colour differences in Cookie Monster's face. In the two light apparel t-shirts (white and pink), no white is actually printed in those designs (classic printing) and so you're seeing the fabric's colour filling in Cookie Monster's face. In the dark blue t-shirt, you're seeing the undercoat of white that was initially added to make the design more vibrant (vivid printing).
Learn more about Designing for Vivid Printing.