To transfer a design from a discontinued product, start by filtering and finding any discontinued items by going to your store's 'Products' tab. Then, click on the 'Statistics' arrow so that it opens up a push-down menu where you can sort using the 'Discontinued' radio button.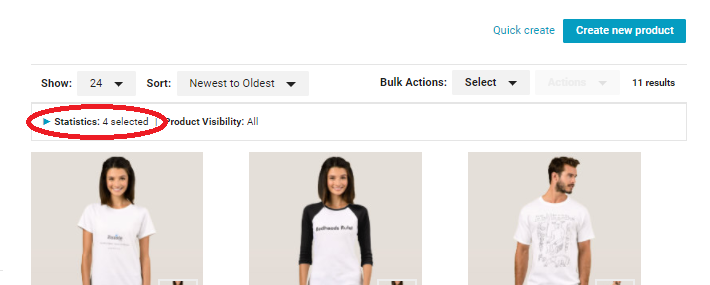 While still on your store's product tab, go to the 'Actions' pull-down menu under the discontinued product and select 'Transfer this design.' From there, you can choose from a variety of blank products to switch that design to.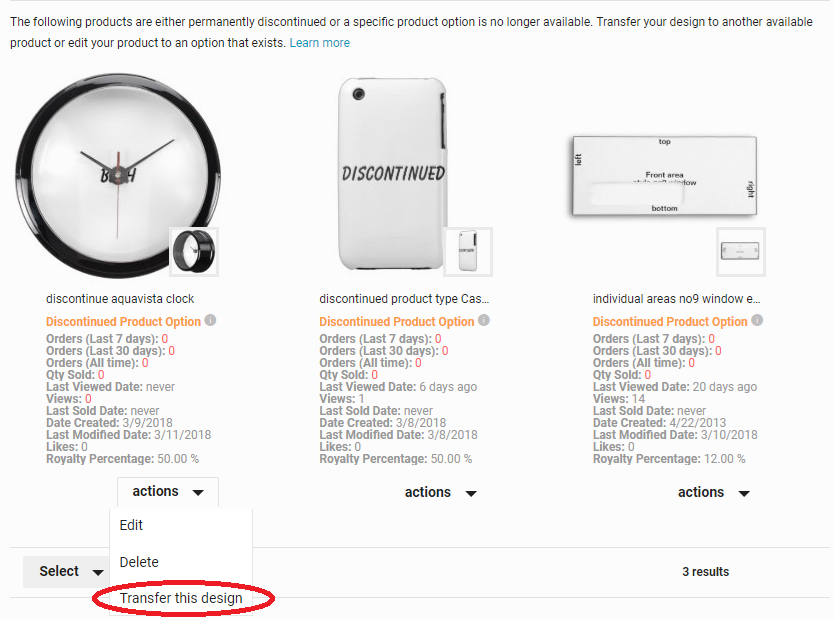 If you need to tweak the placement or size of the design on the new product, click the 'Customise' button to modify it within the design tool.
 Please note the following:
Only one design can be transferred at a time.
In the case where a Product Option is discontinued, select 'Edit' within the 'Actions' pull-down menu. This will allow you to easily make changes to in-stock product options within the 'Product Merchandising' tab.
When an entire Product Line is discontinued, no further edits can be made to the product. The only options available are to transfer the design to an available product or delete the product.
 *How is 'Discontinued' defined?
 There are two different ways something can be discontinued: 
(1) A product line can be discontinued which means that a certain product made by a particular manufacturer has been removed from the Zazzle marketplace (e.g. Product Line: OtterBox Defender Series for iPhone 5).
(2) A product option can be discontinued; this means that a variation of a product is no longer available within the larger product line (e.g. Product Option: Colour – Fuchsia is no longer available with the Product Line Pexagon Water Bottle). When either a product line or a product option is discontinued, it is 'hidden' within the marketplace.