1. Log into Zazzle
2. In the header, click on your avatar and click on the "My Orders" link in the account flyout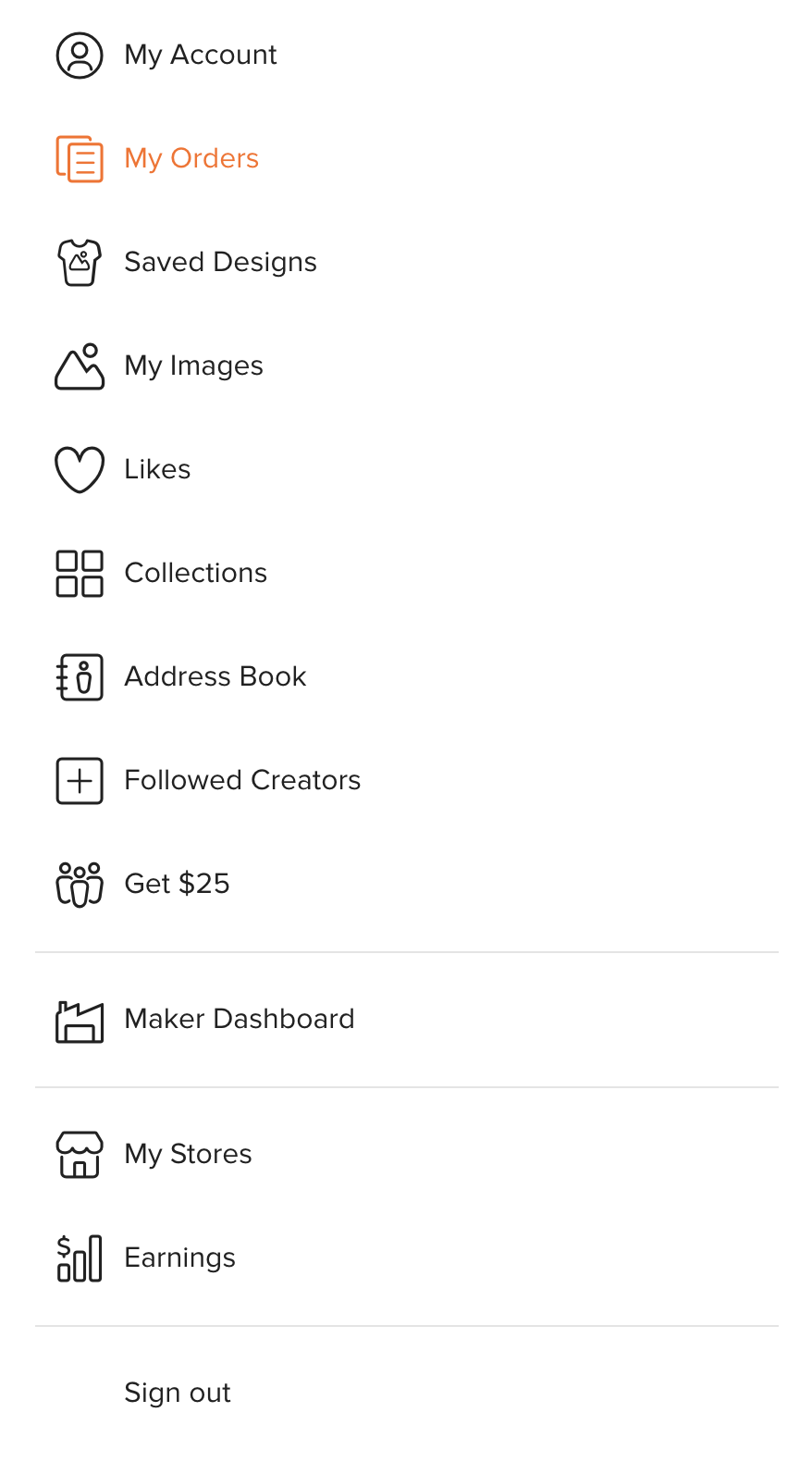 3. On the "Orders History" page, you will see a "Download File" button for files that are ready for Download.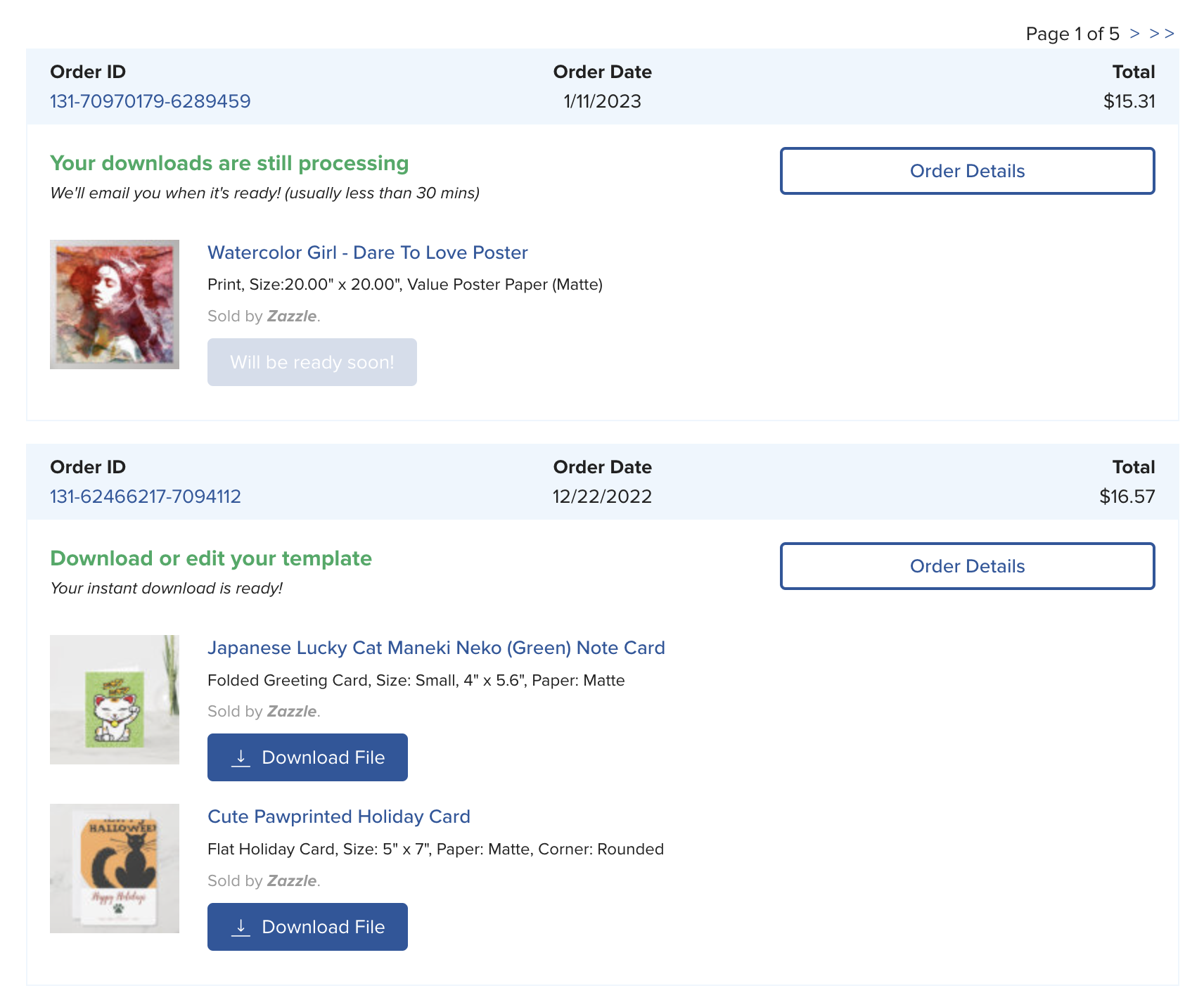 NOTE: If you see a "Will be ready soon" button, this means the file is not ready to be downloaded and may need to be reviewed for quality and compliance, which typically takes anywhere from 30 minutes to two hours.

4. After clicking the "Download File" button, you will be directed to the detail page where you can download the file directly by clicking on the green "Download" button. Alternatively, you can further modify the design by clicking on the "Edit Design" button.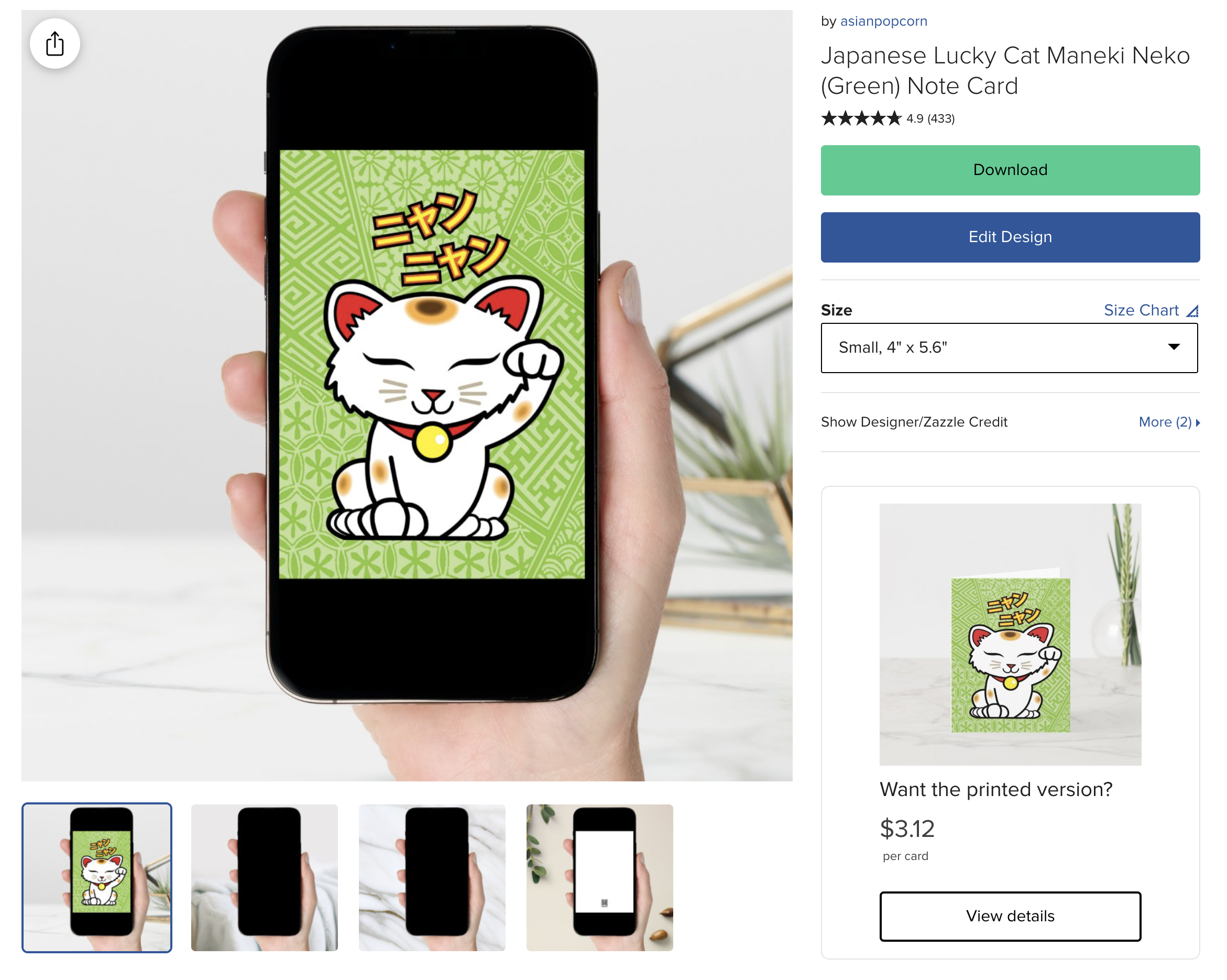 5. Select the file format that you want:
PNG: Best for files that have transparency
JPG: Best for sharing
Standard PDF: Best for emails
Print PDF: Best for Printing