Assembly and cleaning instructions for your custom face shield
Assembly Instructions
1. Align your preferred sizing holes on the band and the face shield.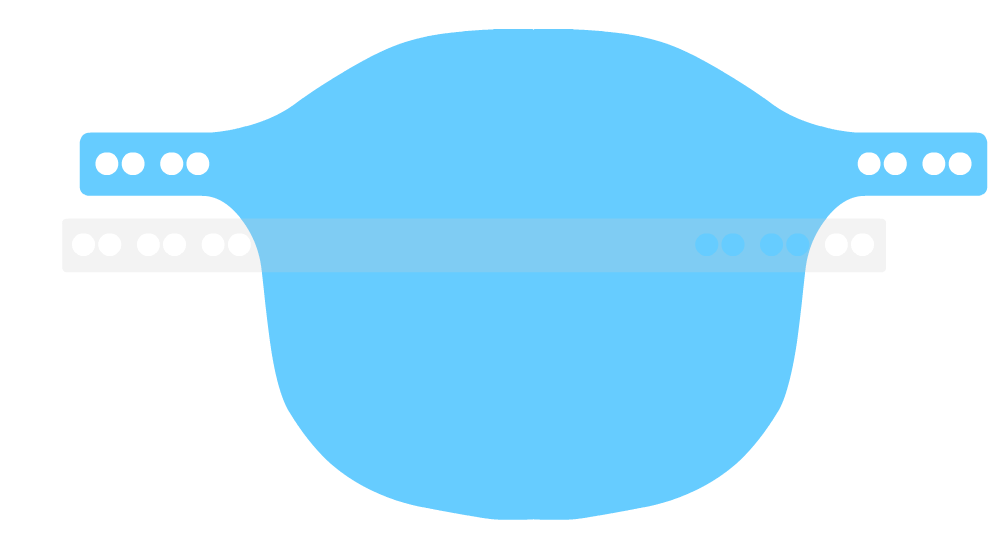 2. Thread the elastic band through the holes.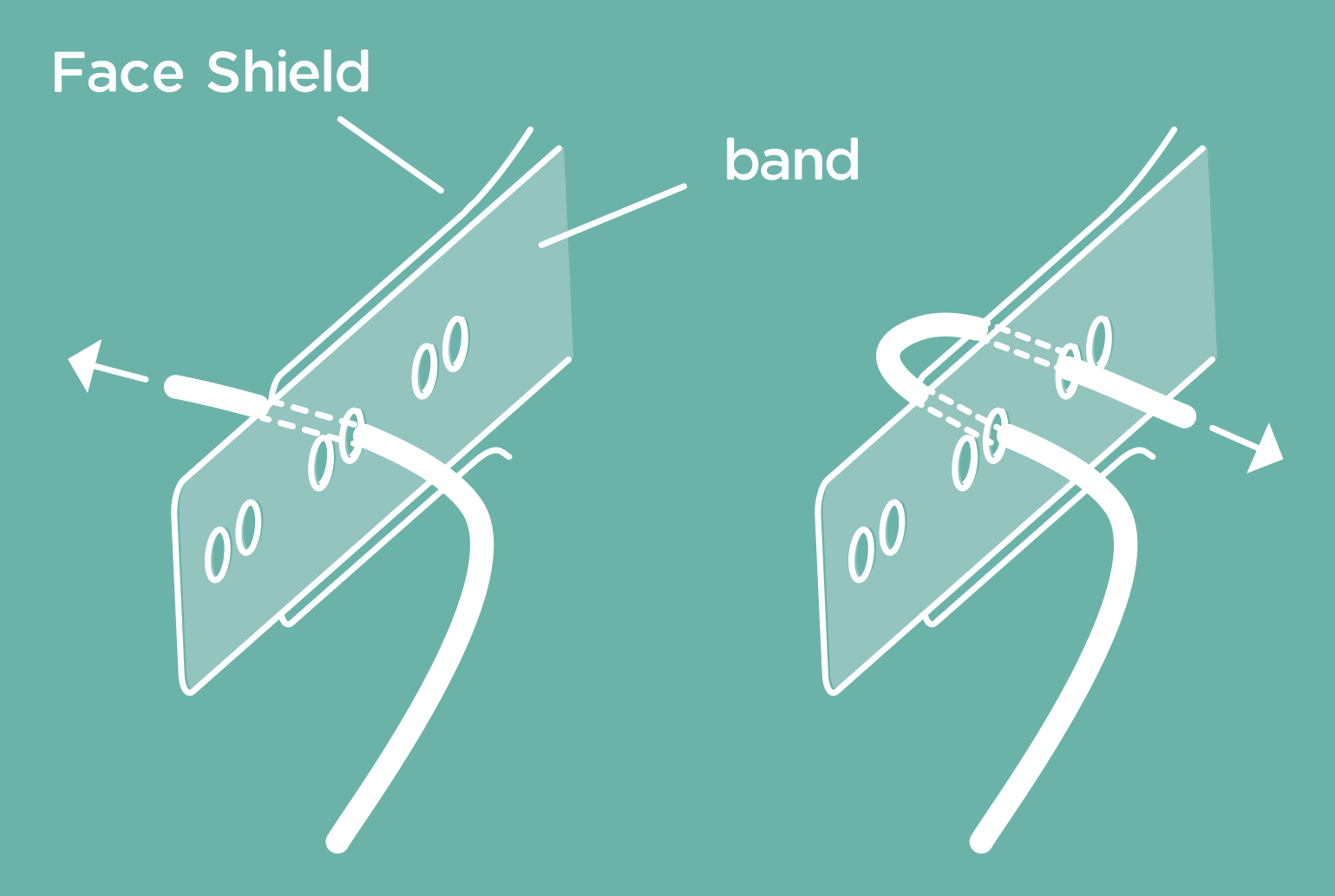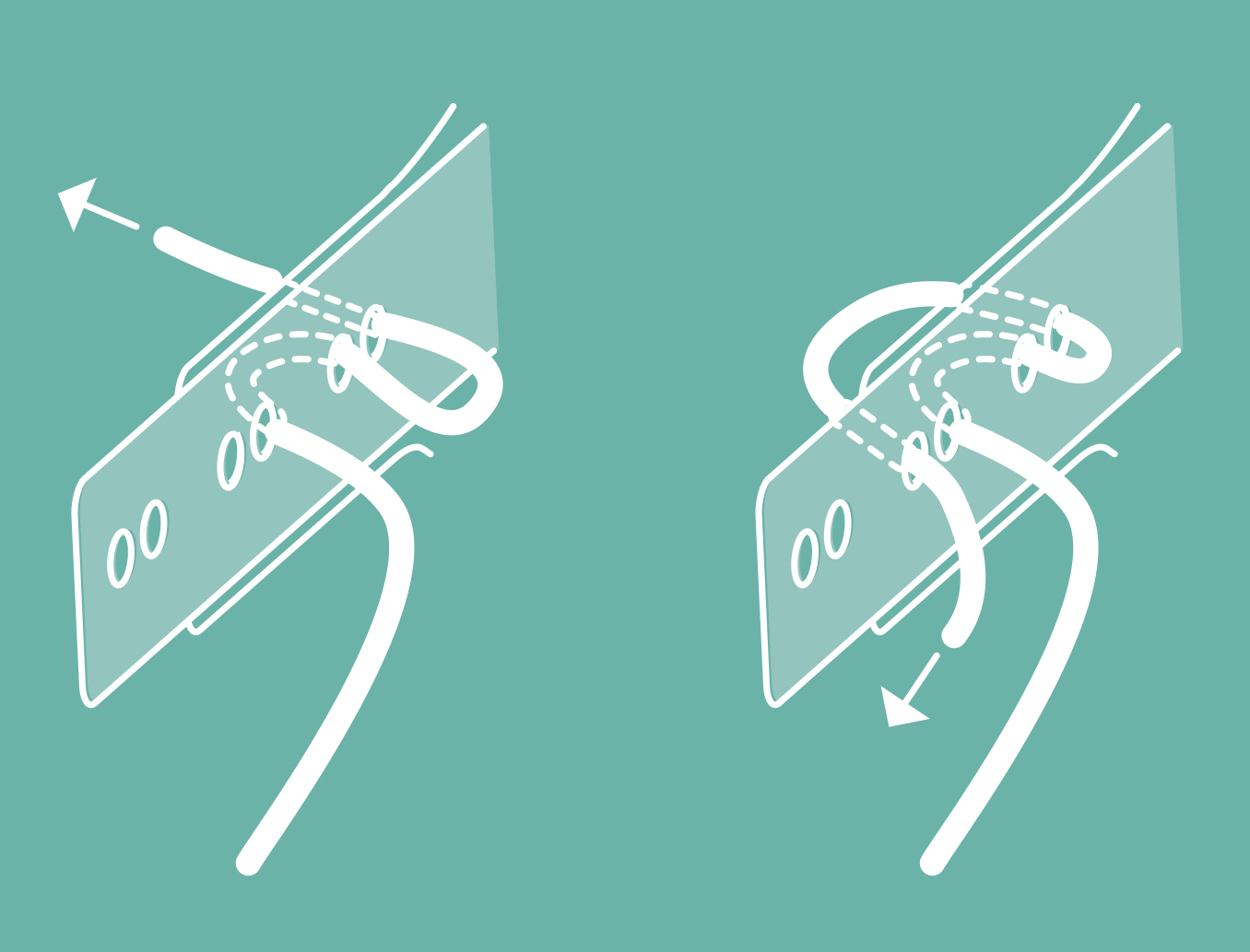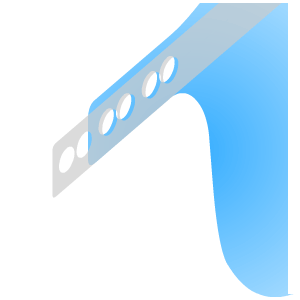 3. Repeat on the other side.
4. Adjust elastic band for comfort.
Please wear your face shield in addition to other face and eye coverings.
Cleaning Instructions
It is recommended that you clean your face shield regularly in order keep it clear of dirt and debris that might reduce visibility. To clean, begin by washing your hands thoroughly so that you don't transfer dirt or other foreign materials to the shield. Then, apply mild soap and water, glass cleaner, or rubbing alcohol to the inside of the shield. Use a soft cloth or paper towel to gently wipe the face shield until all dirt and foreign materials are removed. Repeat the process for the outside of the face shield. Let your face shield dry before wearing again.
Disclaimer
Zazzle's Face Shields are not intended for medical use. The Face Shield should not be used (1) in any surgical setting or where significant exposure to liquid, bodily or other hazardous fluids, may be expected; (2) in a clinical setting where the infection risk level through inhalation exposure is high; or (3) in the presence of a high intensity heat source or flammable gas. We make no warranties, either express or implied, that the Face Shield prevents infection or the transmission of viruses or diseases.